President Aleksandar Vucic announced that the 13-year-old gunman would be admitted to a psychiatric clinic. He also announced that the shooter's parents had been arrested.
The boy shot eight fellow students and a security guard on Wednesday. Seven others were injured. One of the injured was shot in the head and remains in mortal danger. The Serbian Minister of Health said that the other injured are also in a bad but stable condition. It is known that the deceased students were seven girls and one boy. They were born between 2009 and 2011.
The perpetrator himself called the police to say he had shot people at the school. According to the police, the motive is still unknown, but the perpetrator has prepared his act for a long time. He's been there for a month and has a list of intended victims.
his father's motto

Eyewitnesses reported that chaos engulfed the school. The children ran out in panic when gunshots were heard and the police came out in droves. The father of a fellow offender tells N1 that the shooter was usually an excellent student. He would enter the classroom with a straight face and without saying anything start firing.
The shooter had two firearms from his father. He used one and the other in his backpack. The father stated that the weapons were stored in a safe that could only be opened with a code and that apparently his son had that code. The firearms were legally owned by the father.
Although many firearms circulate among the Serbian population, partly due to the wars in the 1990s, they are rarely used in schools.
The shooter was previously reported to be 14, but it has since been confirmed that he is younger. This means that the boy cannot be prosecuted for his act. In Serbia, a minor under the age of 14 cannot be prosecuted under the Criminal Code.
In a speech to the country, Vucic spoke of "one of the most difficult days" in the country's recent history. "Serbia, unfortunately, is united in grief," he said on television. The government declared three days of national mourning, starting on Friday.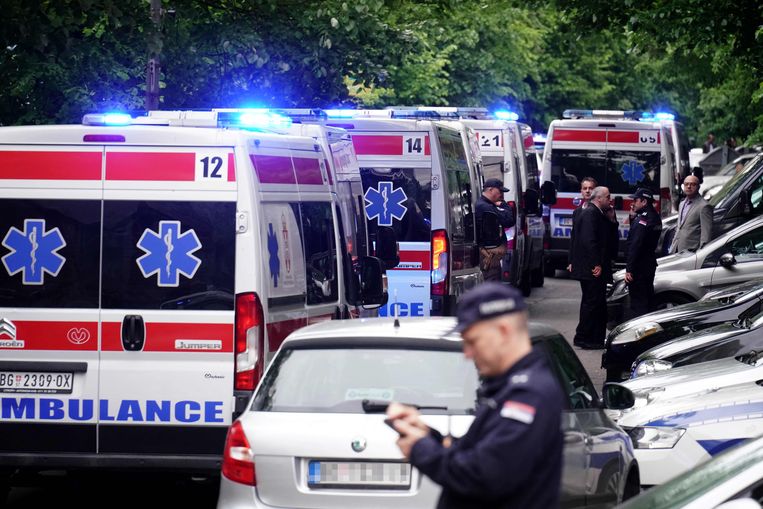 Listen to our weekly Amsterdam Metropolis podcast:

 "Avid pop culture junkie. Alcohol nerd. Award-winning problem solver. Wannabe writer. Baconaholic. Typical creator."