Despite the bad weather, the May days in the square "40 -45" are a real relief. Dozens of residents attended the ceremony, armed with umbrellas and rain bonnets. This year there have been more collaborations with local talents. Culture makers from the region were asked to give content to the programme. There are food stalls, music and tables are held in the Glass House.
Standing behind a food stall, Manisha Singh, 20, today helps her mother, Harjinder, who has served food with other chefs in the neighbourhood. "Everyone made food from their own culture," she says. "Moroccan, Turkish, Surinamese, you name it." Singh's stall is running out of steam: Indian delicacies, especially the eggplant pakora, are gone.
When it rains, most people rush into the glass house, where locals tell stories about Nieuw-West and liberation. Mayor Halsema also wears headphones and listens intently with the locals to the stories. For example, Max talks about his grandfather, who survived a shooting on May 7, 1945, and his grandmother, who lived in Surabaya during the Japanese occupation.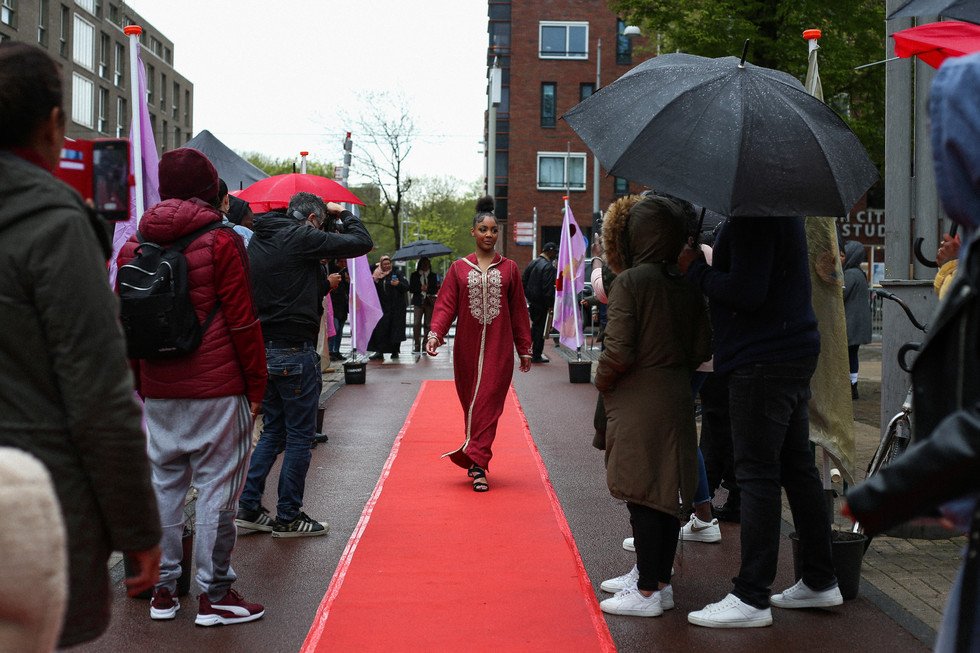 Nine young men from the neighborhood march in red during a fashion show: they wear colorful clothes, made by designers with a nod to African culture. Lisela Adrian organized the fashion show and later showered her with compliments. "These are the guys who want to do something with fashion. We trained for at least three months."
Aisha Bazza's children, 4 and 8, watch the fashion show with wide eyes. "It was during my integration in the Netherlands that I learned about Liberation Day," she says. "It is important for the future to think about the past. And it is a holiday and fun only for children.
Music is provided by the guys of the West Side Kawina Band. "We make Surinamese music," says band member Walter Darson (70). "We celebrated yesterday, today is the celebration."
 "Infuriatingly humble travel fanatic. Passionate social media practitioner. Amateur writer. Wannabe problem solver. General food specialist."