The World Tour season will resume shortly. After a two-year absence, the peloton returns to the Tour Down Under, where Martijn Tusveld hopes to win with his Team TSM. In the captain's jersey Said Ryder, who is an experienced expert with his team, in detail from his hotel room in Adelaide.
Our call was a welcome distraction for Tusveld, who was still struggling with jet lag. 'In the afternoon you have a complete bowel movement. If I'm in bed now, I'll be asleep in no time. It is better to stay awake, then sleep will work again. We also have a short time, we are here for three weeks in total,' says Utrechter, who is enjoying the trip Down Under. It was a great way to start the season. It's a different game than all the others, so you won't end up here easily. It's different from racing in Europe.'
While other teams more or less turned up their noses during the tour of Australia, it was a bit different with Tuswelt. 'It might disrupt the production, but when I was here with Roombat for the Herald Sun tour, I was really good. Of course you lose some training days because of the flight, but at the same time it depends on where and when you want to be good. We've made this a goal in our team and it's always good. It's very difficult if you go here without a real goal, but we really want to work here', it sounds motivational.
A lot is expected from the Dutch team, especially from New Zealand's Patrick Bevin. 'The course is a bit different than previous years, but it suits him very well. Adding to that prologue, there's no easy sprint stage, so it's perfect for him', says Foreman, who won't continue his own success at the Tour Down Under. 'At the start we're going all out for Patrick because we think he can pick up some bonuses in the sprints. So the first idea was to give him full support.
Dusveld still doesn't know which Grand Tour he'll finish
Dusveld now knows his plans for the first month of 2023, but it is still unknown which Grand Tour he will compete in. 'After Australia I ride the Drome and Ardèche Classic at the end of February, then the Strate Bianche. Then Catalonia and the Basque Country, but after that it depends a bit. There are still places for both the Giro and the Tour, but that also depends on the first months. Here in Australia, for example, I'm riding with Patrick, but I'll also be doing some races with Romain Bardet in the coming months. Along with Andreas Leknessund and Harm Vanhoucke, Bevin will go for a riding win at the Giro, while Bardet will become DSM's man at the Tour. The group announced this on Tuesday in a presentation for 2023.
The versatile Dutchman, who did last year's Giro and Tour, has no direct preference for either race. "Both great races. I liked the Giro better last year because it was a bit more relaxed. I crashed straight away in the Tour, with that nervous thing,' he laughs. For me I like to go on stages, but riding the Grand Tour with Romain was also special. Last year at the Giro "It was fantastic when we were competing for the win. When we had to turn things around after Romain's retirement, it was nice to get back into the stages," says Dusveld, who then managed to finish fifth on the podium for Cognac.
Despite being 29 years old, he is the longest-serving DSM player since Chris Hamilton. 'This is my sixth year with Team TSM. Nikias Arndt was still there last year, maybe ten years. It's really special because before that you had a lot of riders who had ridden their whole career for the team,' he says, referring to sporting director Roy Curvers. "But anyway, we've always been a young team so I used to be a senior in some games. Sometimes you're in a team with four or five guys under 24.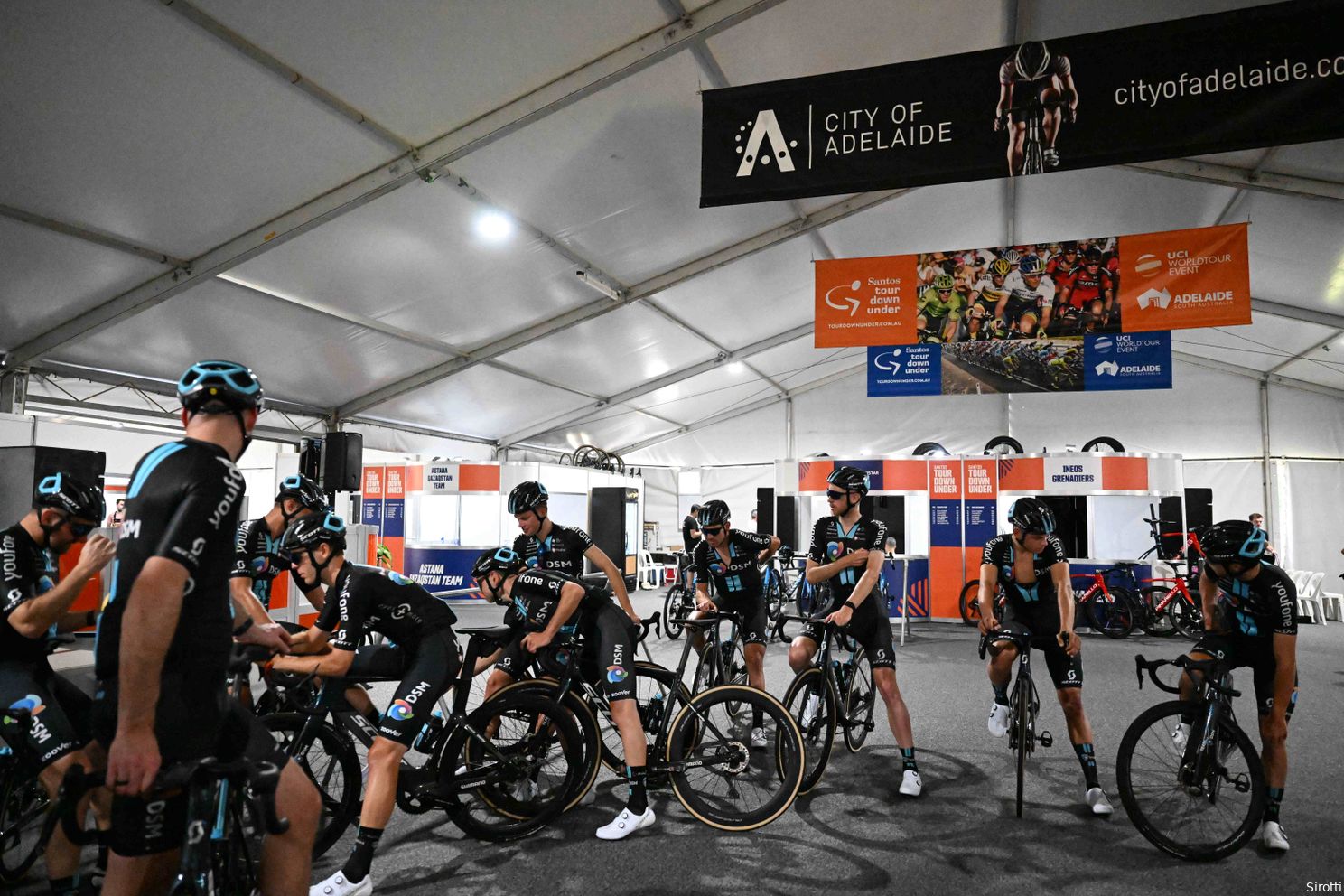 Doswelt enjoys being on the road with young dogs. 'Yes, I will try to teach them something. I will try to take that captaincy opportunity sometime. And that's what I want to do a little bit more this year,' says the Dutchman, contradicting the notion that DSM might be too young. It all depends on what you can afford in terms of budget. We are not INEOS or UAE, they can buy all kinds of expensive riders. I think a good aspect of the team is that they train a lot of guys from the development team.
Great talent doesn't guarantee success, says Tuswelt
The fast driver indicates that top talent is coming to Team DSM, but this is no guarantee of success. "They also have to show it in the Games first. It's always difficult to judge, some guys can ride fast in such training. It's the same with Taiman Arensman, he already drove a very good test in his first year. But after four or five hours of racing it's different. But how Taiman has improved in three years. If you look at that, you can say that's the strength of the team.I hope a few more guys take that step and win for the team this year.
Word dropped: Dutch great talent Arensman left DSM and his friend Tusveld. "I'm sorry he left, I didn't expect it either. He didn't have any problems with the team, but he had some other good options. I really thought he would sign with us, it was a surprise for me. It's a pity because you can see how quickly he's progressing. .'
Arensman wasn't the only one to close the door on Team DSM, with Cease Boll and Joris Nieuwenhuis also leaving the team. None of the Dutch came back for it, so only four still drive for the team. "I don't think it's necessarily that they're Dutch, but they're three guys that I've gotten to know. I talk to them outside of the race, and they're good friends. That's particularly unfortunate. At the same time, we haven't been riding many races together in recent years, and there's a lot of Dutch people on staff. So I don't have that much of a problem.'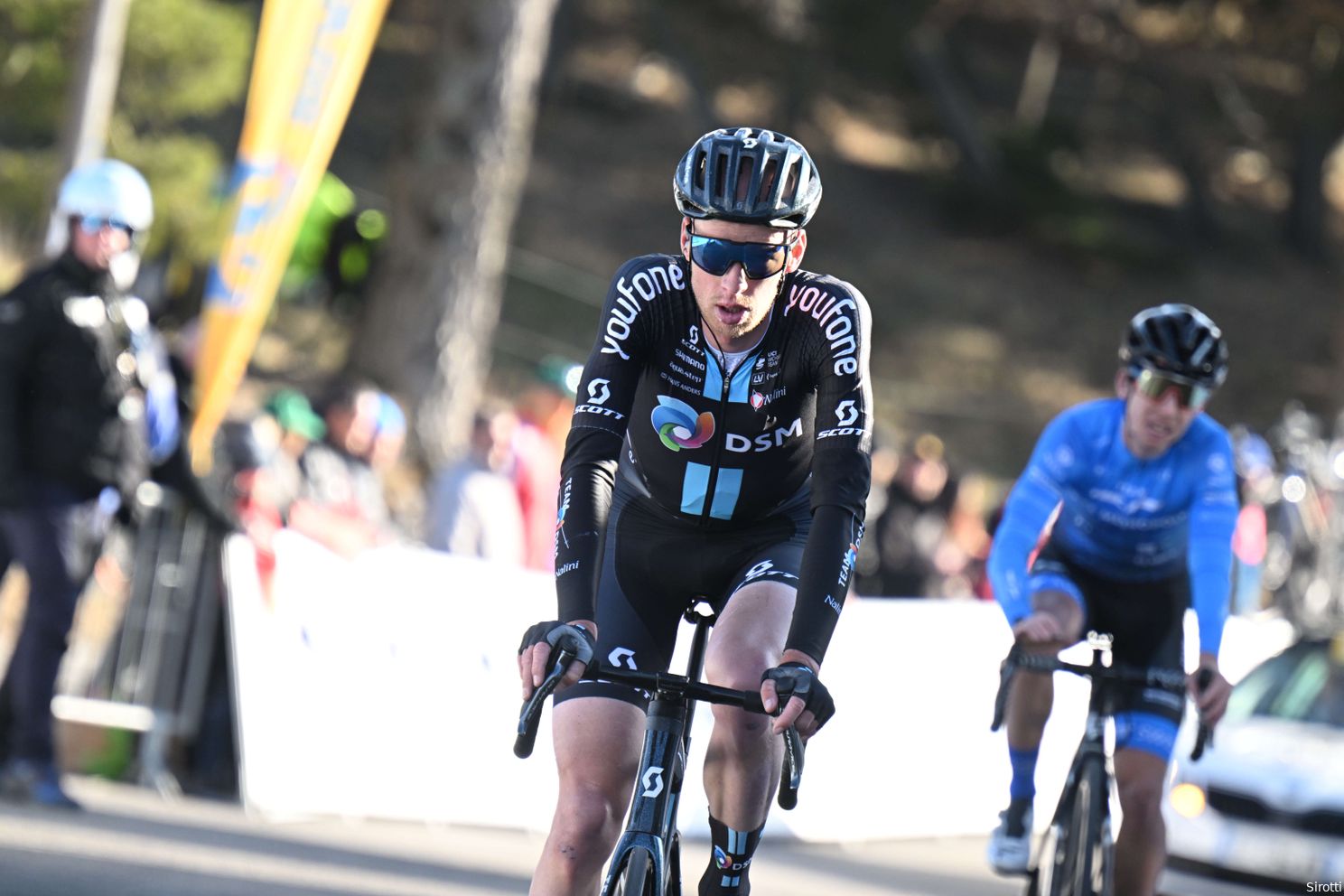 It doesn't make much of a difference to the culture at Team DSM, says Dusvelt. 'You can definitely see that there's a younger generation, they're all on BeReal, and Romain and John Degenkolb are a bit surprised by that', he says, referring to an app that's currently popular among young people, and one of which will be launched soon. Your photo will be taken. But in DSM we always have nationalities that get along well. Dutch, Germans, Scandinavians, Australians, English, Americans… they generally like each other.'
Doswelt is not tired of life as a cyclist
Doswelt is still very vocal about cycling, his passion. 'I still really enjoy cycling and I can go longer. I don't mind traveling either, but maybe it's a bit different from other guys since I don't have a family yet. I think altitude training is really cool and traveling is cool and I always try to learn something from where we are at the time. And I also know that it's pretty special that we can go anywhere.
In terms of development as a rider, he is looking forward to the medium term. "I want to continue to improve as a road captain. I love those grand tours, so I want to keep doing it. Also, I have always dreamed of winning a stage in a grand tour. If there are ever opportunities at the Vuelta or the Giro, I'd love to get them. If everything goes well, it will be possible.'
Tom van der Salm (Twitter: @TomvanderSalm) | Email: [email protected])
"Web specialist. Pop culture buff. Thinker. Foodaholic. Travel maven. Avid coffee junkie. Amateur tv advocate."