Belgium women's soccer failed to win tonight by 4 goals against Norway. It could have given them a direct World Cup ticket. But the Red Flames did not finish the chances in Leuven and swallowed a Norwegian goal after the break: 0-1. This should now be done through jump-offs.
The dominant Flames failed to score

It shouldn't have been for the Red Flames.
However, the conditions were good: Norway's image as a great country was affected by the European Championship and Den Drief in Leuven was packed with Belgian fans.
Even without Camon (out with a strain) and de Caigny (ankle problem), scoring was unlikely. But they had every right to do so.
Especially in the first half, the Red Flames struggled to exploit the dominance. Uerling's shot was blocked, Dont's shot missed the target and Peismans' shot went wide of the target.
Norway's star team had to endure the game and could only be dangerous because of the mistakes of the Red Flames.
Deleuze lost the ball on the half-hour when he came face-to-face with Evert. Evrard still proved he is in European Championship form and made a good save. Ada Hegerberg was dangerous only with her long shots, though her sights were too high.
Just before the break, neither Minnert nor VanHavermaet could give their teammates a quiet lead.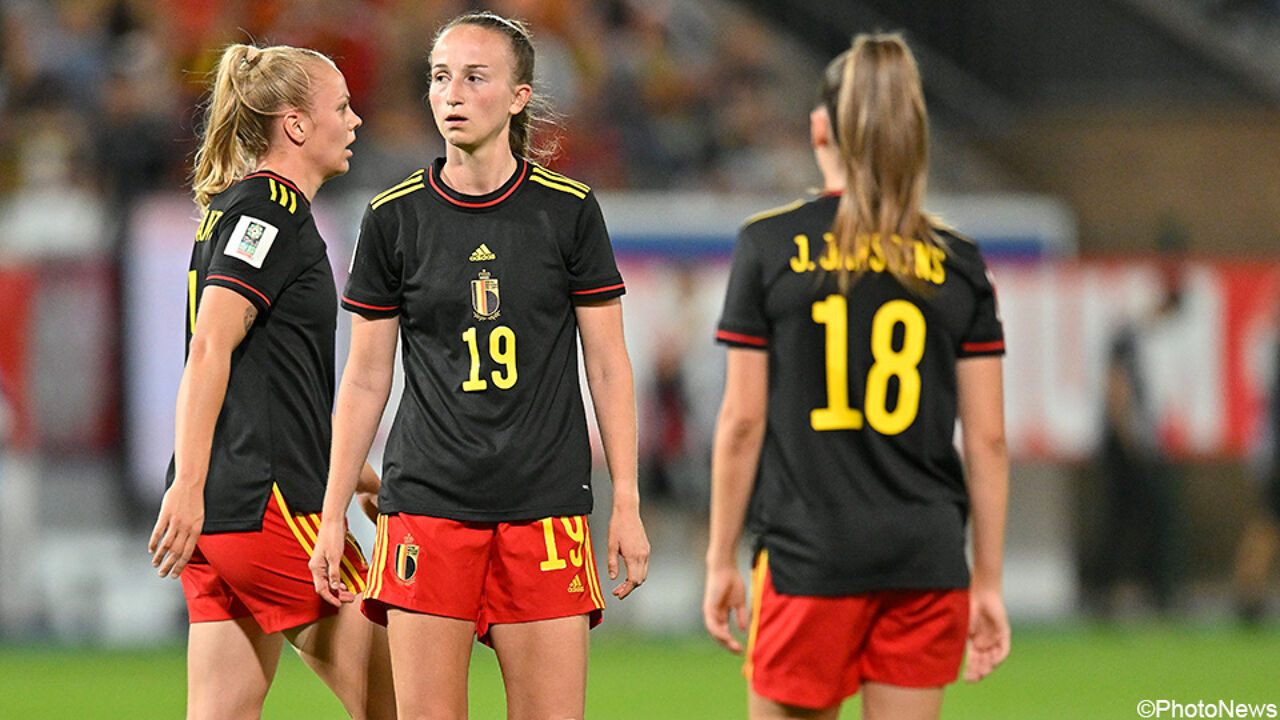 The Belgian women had one problem: scoring.
Close the nose

The Belgian women also came out of the dressing rooms looking sharp. They wanted to score so badly that things got a little difficult. Tsiak, for example, flirted with his second yellow card.
What the Belgians failed to do, the Norwegians did again with a Flames mistake: Keys fed the ball to Hansen's feet, and the defender blasted the ball past a hopeless Evrath.
0-1, a cold shower from which our Belgian girls never recovered. Although they try, especially by Eurlings. But her efforts always backfired.
National coach Cherniels completely changed course with three new squads fifteen minutes before the end. A good move, because all three turned out to be dangerous. Wijnants with a cross, Van Gergoven with a header and Van Mechelen on the rebound.
However, scoring was the biggest problem. Just before the end, van Gergoven couldn't get the ball over the goal line. Janssens' restart blasted off the crossbar.
Our national football women are nowhere near the target. If you can't score, you certainly can't win.
Norway is committed to the 2023 World Cup in Australia and New Zealand. Whether Belgium can clinch that coveted World Cup ticket through the jump-offs remains to be seen. One thing is for sure: it must score against Armenia next Tuesday.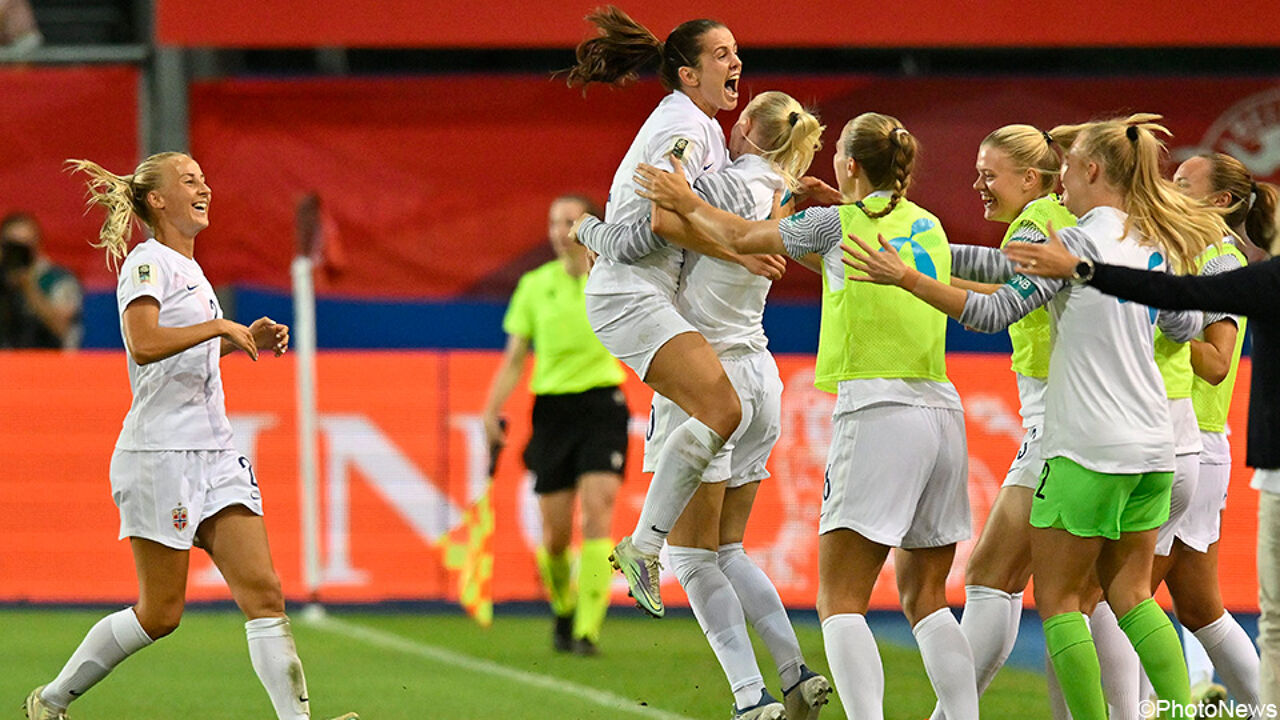 Goal scorer Hansen jumps into the arms of his teammates.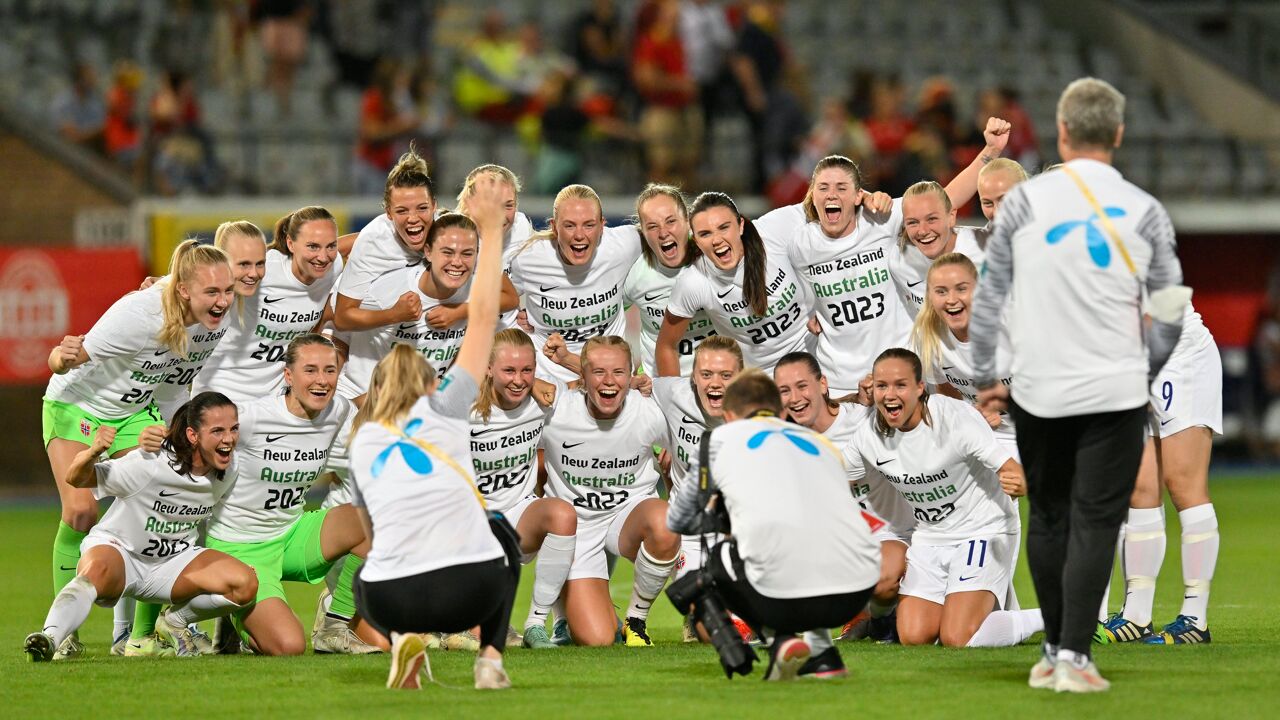 Norway took their special shirt to celebrate qualifying for the World Cup.
"Luck is not on our side"

Tessa Woolert: "Disappointed because we dominated against Norway. They came here with fear. But if you can't cover your nose even if you hit it, it's a shame. Luck was not on our side. The next step for us is to kill the game against the big teams. But I believe we can hurt a lot of teams.
Mary Minnaird: "In the first half, I didn't expect the Norwegians to extend the time. But we had enough chances to score. When I conceded the ball, I didn't expect someone to hit me so low on the back. It was so loud. The stadium could communicate perfectly.
National Coach Yves Cernels: "Mentally it hurts a lot because we really didn't deserve to lose. But it's also positive. I'm happy with the chances we were able to consolidate against a strong team like Norway. The way Norway played is true. Very defensively, a credit to us."
"Web specialist. Pop culture buff. Thinker. Foodaholic. Travel maven. Avid coffee junkie. Amateur tv advocate."