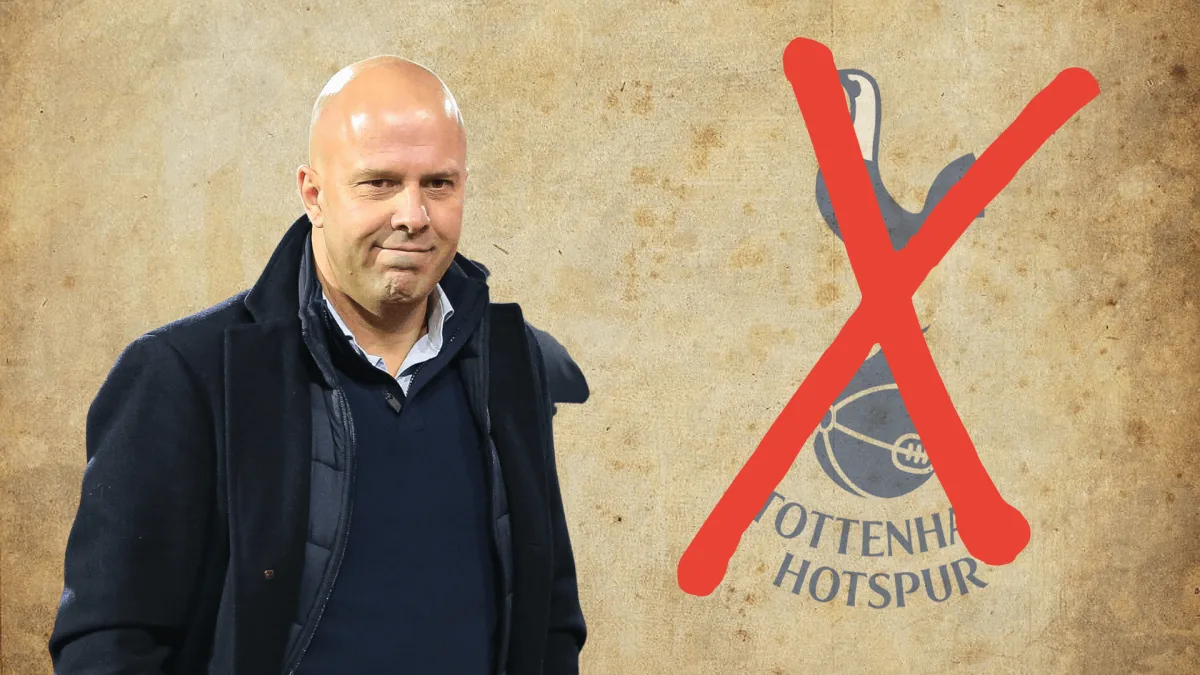 Tottenham Hotspur are done with Ange Postecoglou after rejecting Arne Slott, according to English media. A Premier League club looked set to become Slott's new boss, but it became clear on Thursday morning that the Feyenoord coach would remain in Rotterdam. Postecoglou was recently mentioned by Jeroen Grueter at Feyenoord if the slot was to leave.
In the search for a head coach, Tottenham Hotspur have been repeatedly told 'no' by, among others, Julian Nagelsmann (Clubless) and Xabi Alonso (Bayer Leverkusen). The Londoners appeared to be confident of Slott's arrival, with various sources reporting that the club and coach were almost done in recent days. However, on Thursday morning, news emerged that Slott would prefer a longer stay than work at Tottenham Hotspur.
So Tottenham Hotspur have to switch to a fourth (!) choice for the head coach position and have ended up with Postecoglou. The Greek-Australian coach has been in charge of Celtic since 2021 and has won two national titles at the Scottish top club. Despite his fame and success at Celtic, Postecoglou is said to be keen on a return to the Premier League. Tottenham Hotspur could fulfill the 57-year-old coach's wish.
Article continues below the video
NOS reporter Jeroen Grueter previously hailed Postecoglou at Feyenoord as a possible successor to Slott if he leaves. "He's done a fantastic job, really playing football in the spirit of the slot. As far as I'm concerned, he's the most logical answer," Gruter told the Football Podcast. NOS. Postecoglou now looks set to become Tottenham Hotspur's head coach after rejecting the Dutch coach as Slatt's successor.
Postecoglou began his coaching career in the 1990s with South Melbourne, where he held the reins for five seasons. He then joined the Australian Football Association, where he worked for six years, during which time he was in charge of Australia's under-20 and under-17 teams. In 2008, Postecoglou landed his first European job, in Greece's second tier, Panachaki. He returned to the Australian arena in 2009, where he coached Brisbane Roar (2009 to 2012) and Melbourne Victory (2012 to 2013). He was Australia's national coach between 2013 and 2017, with whom he played against the Orange at the 2014 World Cup in Brazil. From 2018 to 2021, Postecoglou played for the Japanese Yokohama F. Coached Marinos. The 57-year-old coach is now completing his second season as Celtic manager, where his contract expires.
"Web specialist. Pop culture buff. Thinker. Foodaholic. Travel maven. Avid coffee junkie. Amateur tv advocate."