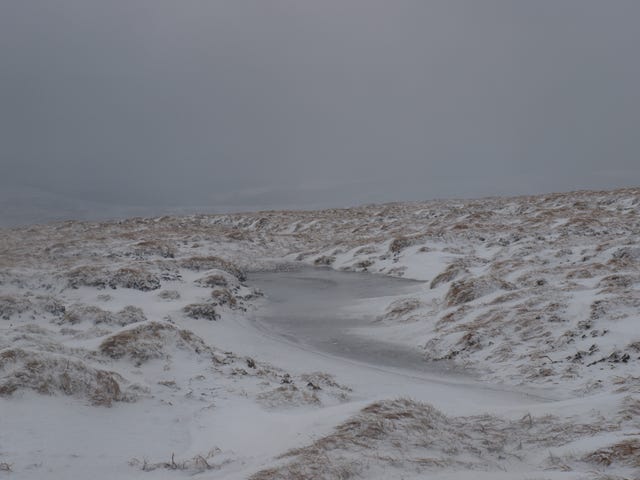 Peter J BarkerGood pictures
Last Sunday, two athletes competing in a winter ultramarathon in England – the Spine Race – had to be resuscitated at the end of the race. The Spine Race is considered one of the toughest races in the world. Over the course of a week, runners complete the 268-mile (431-kilometer) Pennine Way National Trail, which climbs and descends several peaks along the "backbone" of England.
Recovery for hypothermic runners during the British Spine Race

In most years, half of the starters finish, and the rest either quit early or are forced to quit because they don't reach checkpoints in time. During this year's race, two runners were rescued. They were housed in a cabin near Cheviot Peak, less than 20 miles from the finish. They developed hypothermia, but both runners are said to be fine.
Close to completing the 268-mile challenge, the competitors were caught in a blizzard brought by biting winds as they attempted to navigate the icy slabs and snow-covered rock paths of the Pennine Way. A spokesman for the Border Search and Rescue Unit said. Rescues often take place during the annual Spine Race, according to the Border Telegraph. The race is held twice a year, once in winter and once in summer.
"Web specialist. Pop culture buff. Thinker. Foodaholic. Travel maven. Avid coffee junkie. Amateur tv advocate."